Aura Home Staging 
Phone:
Email:
sharon@aurastaging.com
aurastaging@gmail.com
Stay up to date with the latest news in the world of home staging.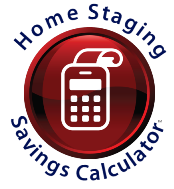 Aura Home Staging specializes in occupied and vacant property staging and consultations; working with real estate professionals, homeowners and investors. We will help you to enhance the features of your home to attract the prospective buyers. We can save you time and money by sourcing, space planning, organizing and working within your budget. We serve the Kingston Area.
We can do as much or as little as you want. We have the necessary expertise and knowledge and flexibility to guide you through every step of staging your home, from design and planning to implementation. We know that a positive relationship with our clients is the key to successful design.
REMEMBER: Your home is your biggest investment and staging your home will pay off the rewards by selling quickly and for top dollar.
CALL US WE CAN HELP STAGE YOUR HOME!