Aura Home Staging 
Phone:
Email:
sharon@aurastaging.com
aurastaging@gmail.com
Stay up to date with the latest news in the world of home staging.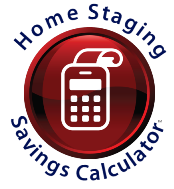 * Consultation rates depend on the sq. footage of the property.
GIVE THE GIFT OF STAGING
Available Now - Gift Certificates 
For Home Staging or Redesign Service:
Home staging is a cost effective way to redesign your home at a fraction of the cost of interior designing. In a day, your home can be redesigned, reinvented and refreshed using your current furniture and accessories. Furniture is repositioned to showcase your room's focal points and to create functional and cozy conversation areas.  Art and accessories are arranged in eye-catching combinations of texture, scale and color.  The result is a beautiful room with a fresh personalized style. 
If you need art and accessories, or a beautiful rug to compliment a room, our Personal Décor Shopping Service provides the finishing touches at budget-friendly prices.  
So go ahead and purchase a gift certificate for yourself or gift it to someone special.
* No paypal account needed for the gift certificate.