Aura Home Staging 
Phone:
Email:
sharon@aurastaging.com
aurastaging@gmail.com
Stay up to date with the latest news in the world of home staging.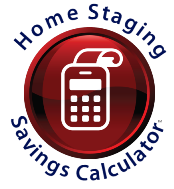 BENEFITS OF STAGING FOR HOMEOWNERS
Before you think of anything, first ask yourself the following questions: 
Do you really want to sell your property?
Do you want to sell in the shortest amount of time?
Do you want to secure the most amount of equity possible?
Do you have too much clutter and need some repairs to be done?
Do you feel your home is upgraded enough?
We can help you sell your home faster and for the best possible price by creating the "wow" factor. Staging gets your home sold in less than 30 days.
FACTS OF STAGING:
Everything you do to ready your property for sale will make or break the sale.
 

According to Homegain, sellers who spent $500 on staging recovered over 343% of the cost when they sold their home.
78% of sellers today are willingly investing up to $5000 (including renovations and staging) to make their property move in ready.
Staging costs less than your first list price reduction.
More than 63% of buyers are willing to pay more money for a move-in ready home.
93% of buyers today look at properties online first to create a list of "Must See" listings. The photos attract more buyers to showings because staged homes make for beautiful photos. This increases buyer traffic to your listing and open house.
Anything you decide not to fix, clean, upgrade could be the reason your property is on the market longer and or sells at less than what you expected.
A recent survey showed, in the opinion of 1000 real estate professionals, that the projected ROI for staging to be as high as 589%.
Stagers are not attached to your property emotionally so they become the eyes of the buyer and look at a property from buyers perspective.