Aura Home Staging 
Phone:
Email:
sharon@aurastaging.com
aurastaging@gmail.com
Stay up to date with the latest news in the world of home staging.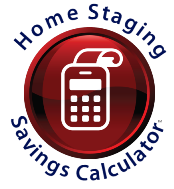 Our Portfolio: Let Us Inspire You
We've been active over the years, helping homeowners, investors, realtors in the cities of Toronto, Brampton, Mississauga, Oakville, Milton and beyond create the spaces they've always dreamed of. We have provided a selection of projects for you here, to give you an idea of our work. 
What Can We Do for You?
 

Our stagers are professionally trained and are CSP certified.

We are a third party that will discuss all the challenges of the condition of the home. 

 

We are professionally trained in providing staging services to enhance the features of a property.

 

We can help in reducing days on the market which means less stress and fewer mortgage payments.