Aura Home Staging 
Phone:
Email:
sharon@aurastaging.com
aurastaging@gmail.com
Stay up to date with the latest news in the world of home staging.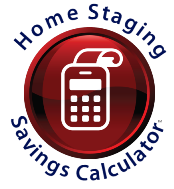 Benefits for the Real Estate Agent:
Adding staging service to your marketing plan can be an added value service that is offered by your office to the client which in turn provides a competitive edge over other agents in the area. 
A staged home sells faster and for top dollar. Staging a home gives a competitive edge over the other homes in the area. Faster sale means less time on the market. This way you can free up valuable time and you are able to concentrate on securing your next listing and increasing your earning potential. The agent also is able to receive maximum commissions by not having to reduce the list price of the home.
A stager is a neutral third party. A stager can respectfully make suggestions about the work that needs to be completed to prepare the property for sale. For a real estate agent making suggestions to a client about the condition of the home can be an awkward situation. Allowing a staging consultant to handle and solve these challenges maintains your professional relationship with your client.
Client referrals are the backbone of the real estate business. Happy clients who are satisfied with the return received from their investments tend to recommend your services to other potential clients.
You get only one chance to impress potential buyers. First impressions are formed with the blink of an eye as soon as the buyer steps inside your home. Staging highlights the full potential of your property.
Staged homes provide beautiful photos. Buyers are internet savvy and 94% of them start their search on the Internet and make a list of must see's. This increases buyer traffic to the listing and open house.
Leave it to the expert home stager to handle the presentation and condition of the property.
ASK US ABOUT OUR STAGING PACKAGES FOR REAL ESTATE AGENTS