Aura Home Staging 
Phone:
Email:
sharon@aurastaging.com
aurastaging@gmail.com
Stay up to date with the latest news in the world of home staging.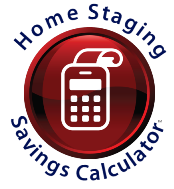 Occupied Home Staging:
Our stager from Aura Home Staging will arrive at your house, do a full consultation with an extensive walk-thru of your home and contents in order to determine exactly what needs to be done as well as answer any questions you may have.  
We willl address all areas of concern and offer detailed ideas and solutions to highlight the positive features of the the home while eliminating or de-emphasizing trouble areas. Less than desirable furniture layouts will be identified and rectified.
We will then take detailed pictures of all the rooms in the home. You will be left with a "to-do" list of any unfinished tasks. We will return to fine tune the property by bringing in a few rental items from our wide variety of furniture and accessories as required. Your home will be given a priority makeover - designed to insure that it looks better and sells faster than the other unstaged homes on the market. In occupied homes, we use the homeowner's own furniture using furniture placement techniques. A few accessories are brought in to accentuate the property. 
Together, we will determine which staging package will best suit your needs and budget and then return to stage the home.
Call now to book your consultation today!
Why Stage A Vacant Home?
It's a fact that Staged houses and condos sell faster & for more money. Vacant homes take longer to sell than furnished homes.

Buyers get distracted by negative details in an unfurnished home (paint damage, an outdated light fixture, unusual floor layout, etc.)

Most Buyers cannot see how their furniture will fit into the home. 

Buyers purchase on emotion. A staged home feels cozy and inviting making the buyer purchase the house.
If your property is a vacant space and requires furniture, Aura Home Staging has cost effective solutions to furnish your home. We specialize in rental furniture and home accessories for vacant home staging. 
All packages include :
Selection of rental product specific to the property's needs
Complete staging setup by our team of professionals
De-staging when the property sells
Delivery and pick-up of rentals
30 days rental furnishings included.
Please call                   for a customized quote.